Semantic Graph Databases: The Evolution of Relational Databases
Featuring: Barry Zane | VP of Engineering, Cambridge Semantics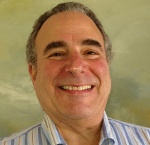 Hear Barry Zane, our Vice President of Engineering and an industry expert in Database technologies, as he discusses Semantic Graph databases as the evolution of Relational databases.
Semantic-based graph data model has emerged within the enterprise. This data model has all of the advantages of the relational data model, but goes even further in providing for more intelligence built into the database itself, greater elasticity to absorb the inevitable changes to data requirements, and even greater scalability.
View this session to learn more about Anzo Graph Query Engine, the key element of scale in the Anzo Smart Data Lake. Based on elastic clustered, in-memory computing, this component offers interactive ad hoc query and analytics on datasets with billions of triples. With this powerful layer over their data, end users can effect powerful analytic workflows in a self-service manner.
Barry is a VP of Engineering at Cambridge Semantics. Previously he co-founded ParAccel, Inc. in 2005 and served as its CTO. He served as VP of Technology of Netezza Corporation. He served as Vice President of Technology and Chief Technology Officer of Applix Inc. since 1991. He was responsible for overseeing all of Applix's product development. During his extensive career at Applix, he served in a variety of key technical management positions.