Once you turn siloed data into enterprise-scale knowledge graphs, anything's possible. To help with understanding the value in knowledge graph, we built this showcase highlighting five unique use cases.
Five Lightning Demos
Power a 360 Degree View of an Operation
This demo shows the application of knowledge graph technology to create a knowledge network of a particular operation and all of its component parts. This demo uses structured reference data, unstructured content from news feeds, and streaming data. We also demonstrate a rules-based technique to resolve multi-source object descriptions leading to data enrichment from multiple open sources.
Building a Regulatory Data Fabric from Publicly Available Sources
This demo shows the building of a knowledge graph to understand all the regulatory activity in the drug approval process. We walkthrough how to build a connected knowledge graph from disparate data sources, and how metadata from the knowledge graph itself is used to connect the sources.
Supply Chain Risk Analysis with Anzo's Network Navigator
We explore a knowledge graph for automobile manufacturing supply chain data, looking to identify and investigate fragility in the supply chain.
When building a Data Fabric powered by knowledge graph, silos of data can be modeled in relation to each other while still preserving their native context and integrity. This method of discovery and harmonization can assist in uncovering the holes within enterprise data.
Semantic Product Lifecycle Management with Knowledge Graphs
Product structures are multidimensional hierarchies by nature. Product life cycles are split by phase and discipline, thus naturally creating silos. This demo shows how to integrate data throughout the product lifecycle providing transparency over the "Product-DNA", reducing-time-to market, enhancing configuration management and enabling "Design-to-line" workflows.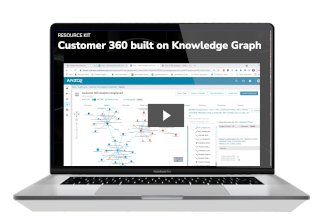 We hope these demos inspire you to think about where knowledge graph can add value to your organization.
About the Presenters
Boris Shalumov

Sr. Knowledge Graph Engineer
Cambridge Semantics, Inc.

Unleashing the power of knowledge is nowadays the most crucial task for enterprises in order to stay competitive. However, knowledge is not just data thrown into a database. It is a complex, dynamic model that puts every piece of information into a larger frame, builds a world around it and shows its connections and meaning in a specific context.

Emily Kallfelz

Customer Success Analyst
Cambridge Semantics, Inc.

For the past 2 years, Emily has demonstrated her passion to help clients achieve success via technical support, feedback, product training and enablement.

Sam Chance

Principal Consultant
Cambridge Semantics, Inc.

Almost 20 years experience in Graph and Semantic technologies. Over 30 years experience as systems engineer for national security programs. Specialize in enterprise data integration using open standards graph and semantics. Architect and Design semantic data integration solutions.

Alex Ebadirad

Sr. Field Architect
Cambridge Semantics, Inc.

With over a decade of architecting and engineering big data products to solve the most difficult enterprise problems, Alex works with clients to design, develop, and implement knowledge graph capability within their business to enable rapid innovation and smarter decision making.

Greg West

Principal Presales Engineer
Cambridge Semantics, Inc.

As a member of CSI since 2013, Greg works with many of our early engagement clients to understand their specific business problems. Greg specializes in developing solutions and presentations of Anzo's unique capabilities.