Accelerate Pharma R&D with Cross-Study Analytics
Originally aired November 15, 2018
Brendon Kellner, Senior Solution Engineer
Michael Urbonas, Senior Product Marketing Manager
Pharma divisions including translational research, medical affairs and patient safety seek to accelerate R&D with insights gained through analyzing results across multiple clinical trials.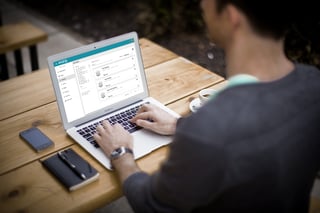 However, the strategic benefits of cross study analytics are elusive because clinical trial data is modeled and captured for purposes associated with one trial alone - ultimately FDA submission. CDISC standards are applied inconsistently, yielding data sets not easily harmonized for strategic use - which significantly impedes data re-use. Additionally, the volume and diversity of data sources used in clinical trials are skyrocketing and stretching sponsors' ability to manage incoming data.
These challenges mean that many large BioPharma and CROs struggle to conduct cross-study analytics to drive value from the full range of their clinical trial data. For example, these common questions often require significant effort to answer:
What treatments have we previously tried with similar patients?
How did these patients respond and what adverse affects did they experience?
What studies have we previously conducted with similar demographics?
What were the outcomes?
Answering the vital follow-on questions requires the ability to quickly and reliably access data across multiple clinical studies. Cambridge Semantics has worked with customers that run hundreds of clinical trials each year, and we will share how the Anzo platform provides a semantic layer to rapidly ingest, link, transform, and harmonize your clinical data.
Watch this recorded webinar to learn how to:
Implement a semantic layer to rapidly ingest, link, transform, and harmonize your clinical data
Empower self-service users to access and analyze cross-study clinical data with proper data governance and security
Ensure confidence in your results through data lineage/provenance visualizations
Reduce time spent on data standardization and use past clinical trial data to guide future investments