Top Trends in Data and Analytics for 2021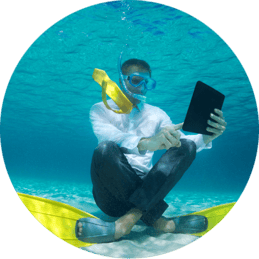 This research report details the year's data and analytics trending strategies. Unmasking these trends helps organizations identify approaching changes, uncertainties, and opportunities.
Gartner grouped trends by commonalities to create the broader categories of: change acceleration, business value operationalization, and distributed everything. We haven't yet found a department leader that can't identify with aspirations and struggles in these avenues.
Download the report to dig into trends, such as:
Smarter, responsible, scalable AI

Composable data and analytics

Data fabric is the foundation

From big to small and wide data

XOps

Engineering decision intelligence

Data and analytics as a core business function

Graph relates everything

The rise of the augmented consumer

Data and analytics at the edge
Snorkel with the opportunities of the future by downloading Gartner's Top Trends in Data and Analytics for 2021.
Gartner, Top Trends in Data and Analytics for 2021, Rita Sallam, Donald Feinberg, Pieter den Hamer, Shubhangi Vashisth, Farhan Choudhary, Jim Hare, Lydia Clougherty Jones, Julian Sun, Yefim Natis, Carlie Idoine, Joseph Antelmi, Mark Beyer, Ehtisham Zaidi, Henry Cook, Jacob Orup Lund, Erick Brethenoux, Svetlana Sicular, Sumit Agarwal, Melissa Davis, Alan D. Duncan, Afraz Jaffri, Ankush Jain, Soyeb Barot, Saul Judah, Anthony Mullen, James Richardson, Kurt Schlegel, Austin Kronz, Ted Friedman, W. Roy Schulte, Paul DeBeasi, Robert Thanaraj, 16 February 2021