Life Sciences CIOs: Embrace Next-Generation Data and Analytics Platforms to Manage Clinical Data Challenges - A Gartner Report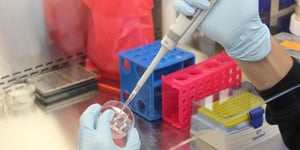 The exponential growth in new data types, data sources, protocols, and analytic solutions is driving Life Sciences companies to rethink their approach to data and analytics. According to Gartner, "Data is proliferating exponentially, and tools for managing and storing clinical data must change to keep pace."
Download this research note from Gartner, we believe, to learn:
How new data types and protocols, as well as increasingly complex trials with large volumes of data, are testing the capabilities of legacy data warehouse implementations.
Why a data and analytics platform is integral to digital business and should be part of a modern clinical data architecture.
Gartner's recommendations for Life Sciences leaders focused on using data and analytics to increase operational efficiencies and surface actionable business insights.
Life Sciences CIOs: Embrace Next-Generation Data and Analytics Platforms to Manage Clinical Data Challenge, Jeff Smith, 22 October 2019