Graph Steps Onto the Main Stage of Data and Analytics: A Gartner Trend Insight Report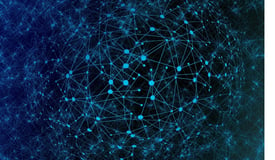 Though long favored by academics and those in advanced analytics, it is only recently that graph technology has gone mainstream. Changing business requirements for data, as well as the ready availability of tools, platforms, and best practices, data have promoted business leaders to take a closer look at graph for data management and analytics.
According to Gartner, "Graph is the utilization of a blend of advanced statistical modeling from graph theory, graph-enabled data structures that focus on relationships in preference to entities or events, and a new generation of user tools that leverage processing and visualization that specifically support the mathematics and data structures involved."

Download this research report from Gartner, we believe, to learn about:
The benefits of using graph technology, including ideal use cases and applications of graph
New tools and features or functionality that can be used to get the most value from graph technology
Recommendations from Gartner for data and analytic leaders considering graph for data science, metadata management, and data management.
Graph Steps Onto the Main Stage of Data and Analytics: A Gartner Trend Insight Report, Mark Beyer, 14 December 2020