Modern Data Discovery and Integration in Insurance
August 1, 2019, 2:00 pm ET
Andrew Sohn, Senior Advisor, NewVantage Partners
Bob Parker, Sr. Director, Insurance, Cambridge Semantics, Inc.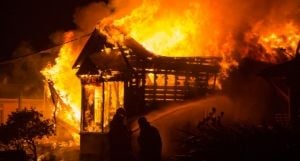 The most profitable insurance organizations will outperform competitors in key areas as personalized customer service, claims processing, subrogation recovery, fraud detection and product innovation. This requires thinking beyond the traditional data warehouse to the data fabric - an emerging data management architecture.
By implementing a modern data discovery and integration layer based on semantic and graph technology, organizations can integrate and transform vast collections of distributed, disparate systems into blended, analytics-ready data products.
Join Andy Sohn, Senior Advisor, NewVantage Partners, and Bob Parker Senior Director for Insurance at Cambridge Semantics, August 1, 2019 at 2:00 pm ET/11:00 am PT for this live webinar during which they will explore the role of the data discovery and integration layer in a data fabric with special focus on:
Evolution from data warehouse to data fabric
Semantics and graph data models in data fabric
Example use cases in property and casualty insurance
How to get started
Simply fill out the form to the right to register for this informative webinar.