ON-DEMAND WEBINAR
Semantic Graph Models and the Data Fabric: Technology Made for Uncertain Times
The COVID-19 pandemic has forced all of us into unchartered territory. While analytic models have helped us predict the progression of the disease, and while we can certainly leverage lessons learned from past pandemics to try to optimize our response, we really do not know what the future holds.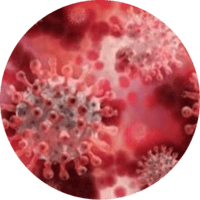 Currently, much of the conversation is about expanding testing, contact tracing, understanding the disease, and developing treatments and vaccinations.
In the coming weeks, our focus could shift to other topics such as food shortages, the economy, global travel, or vaccine distribution. All of this activity generates massive volumes of information that should be leveraged to accelerate and expand our battle against this disease.
Cambridge Semantics–a pioneer in solving the most complex data integration and analytics problems using enterprise data fabrics created from semantic graph models–believes that graph technology could be transformative in addressing the new data problems posed by COVID 19.
Watch this webinar to explore:
The integration requirements for an Enterprise Data Fabric
How Semantic Graph Models uniquely address these requirements
Anzo's capabilities enabling graph-based data integration at enterprise scale
Potential COVID-19 use cases for graph technologies
To watch this on-demand webinar, simply fill out the form to the right.
Speakers
Ben Szekely
Senior, VP Field Engineering, Cambridge Semantics
Barbara Petrocelli
VP Strategy and Presales, Cambridge Semantics
Originally aired June 23, 2020