The Business Case for Semantic Web Ontology & a Knowledge Graph
Originally Aired June 30, 2020
Mark Wallace, Ontologist & Developer, Semantic Arts
Thomas Cook, Director of Sales, AnzoGraph DB, Cambridge Semantics, Inc.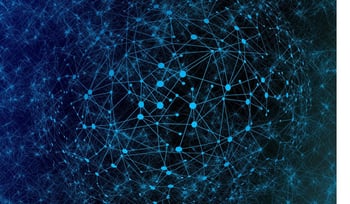 While label property graphs have grown in popularity because they enable developers to model and understand the relationships between their data, Semantic Knowledge Graphs (SKG), on the other hand, bring expansive value by enabling Schema, Inference, Provenance, and Globally Unique Identifier capabilities (URI), to name just a few. By utilizing RDF*, a promising path is being paved to unify the two camps of LPG and SKG.
Why does this matter? Because traditionally, data integration is difficult and expensive. Relational systems inherently resist change. However, semantics simplify integration and reduce, if not eliminate, costly changes while accelerating complex analytics and facilitating business agility.
In this on-demand webinar Mark Wallace, an ontology expert and software developer for Semantic Arts, and Thomas Cook, Director of Sales for AnzoGraph DB for Cambridge Semantics, explore:
The benefits of building a knowledge graph with RDF* and a semantic web ontology
How to build a knowledge graph with RDF* and a semantic web ontology
A demo that illustrates the value of schema, inference and reasoning in a SKG
Who Should Watch:
Data architects/modelers
Chief Data Officers
Data analysts
Anyone considering:

Enterprise knowledge graphs to complement future state data strategy
Data integration simplification, analytics enrichment, and a foundational path to machine learning success
To watch this informative webinar, simply fill out the form to the right.